Insight, attract, engage and recruit in one place
A global talent pool of 1,000,000 professionals, in Africa and the diaspora, connected with you in a one-stop platform for insight, attraction, employer branding and recruitment.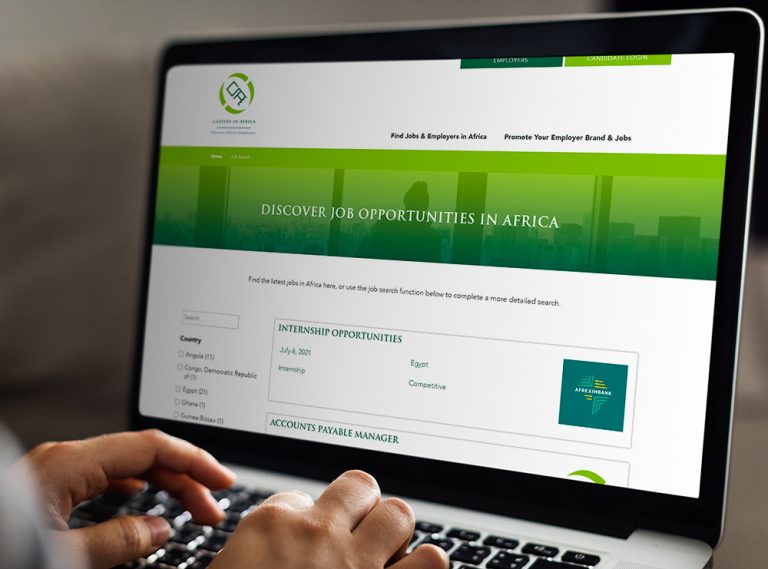 Trusted By 850+ of Africa's Most Successful Brands, including
What can Careers in Africa do for us?
A digital platform just for African professional talent
One smart platform, you can just log in and explore the world of African talent. A single system, which can be connected to your ATS, or serve as an applicant tracking system if you need it to. Kept up to date and always evolving, you'll always have the lastest insight and candidate pools at hand.
Get insight to underpin your talent strategy
A wealth of data for talent in Africa, including salary benchmark data for roles across Africa, employer brand recognition, employer brand equity, talent sentiment, talent pool numbers and demographic splits. You get ready access to data which can support or transform your talent strategy, across employer brand, attraction, engagement and recruitment.
Engage with your employer brand and build a community
In employer brand stories, purpose and development have long since overtaken reward at the top of the talent priority list. This happened first in Africa, as discovered in the Careers in Africa Employer of Choice study. Now you can use the Careers in Africa platform to tell an evolved story to African talent, with rich, engaging Employer Profiles that will transform your ability to engage across Africa and the diaspora.
Attract and recruit top talent across all markets
Talent acquisition is at the core of the platform. You can enter any role and immediately get sourcing for talent, which will be pre-screened and delivered to your platform inbox from a global network of sourcing channels for African professional talent. Where you'd like additional help from headhunters, just push the button and our platform will assign experienced search professionals to support your role. The choice is always yours.
African Human Capital Insight for you
How Aggreko is working to create a competitive edge for its businesses across Africa via talent.
How leadership in African business is changing in response to continued uncertainty.
We explore the ongoing importance of diversity to businesses across Africa.